Themes and addons
Get a professional look in your MenaPro with our selection of free and premium themes and addons.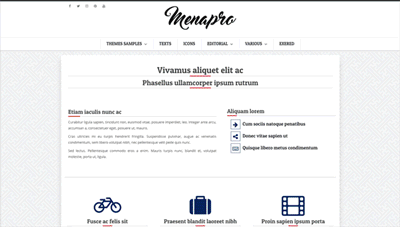 Same content, múltiple templates.
Thanks to reactive themes you do not have to worry about custom classes and elements. You can change your theme at anytime and your content will look beautiful.